 .
Absolutely goes the EXTRA mile. Somebody with integrity for their job....very rare in ANY business or trade. Heck, I even got a lift to my nest....Thank you very much! P.S. Have never yelped before but they deserve it!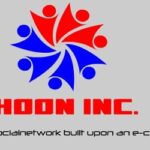 Ray was very friendly and punctual. He hands led our case at 5am. And was wanting to help me the best that he could. For a bail bonds he's the best I have ever had. He's not a major chain but he's willing to work 24/7. You have a cold and a broken arm, so you're not walking the dogs. The hubby is until you get a call from his phone. "Hello, this is the sheriff's department. We're arresting your husband. Can you please walk around the corner and pick up your dogs?" Has that ever happened before? No. Will it ever happen again? No. But it is happening right then. You walk around the corner, collect your dogs, watch the sheriff cuff your husband, and put him in the back of his patrol car. Right before the sheriff pulls away from the curb, Hubby yells, "I'll handle this. Don't worry." I've been with this man for 20 years now, and though what was going on shocked me, what he said didn't. "I'll handle this," Hubby said, hands in cuffs, locked in the back of a patrol car, going to jail. Umm, no you won't, Dear. But the next question is, who will? I turned to Yelp. I read all the bail bondsmen reviews and looked at all their photos. When I saw Ray's photo, I remembered him from this Santa Cruz Sentinel article. santacruzsentinel.com/20… I knew Ray was the one who would "handle this," and he was. He's funny, kind, articulate, and gracious. He knew what to do. He knew what was going to happen. He advised us all along the way, and was with us through all the steps. He got my big goofy husband out of jail and out of trouble. Thank you Ray! Thank you a million times over.